San Diego Comic-Con Appearance, July 2008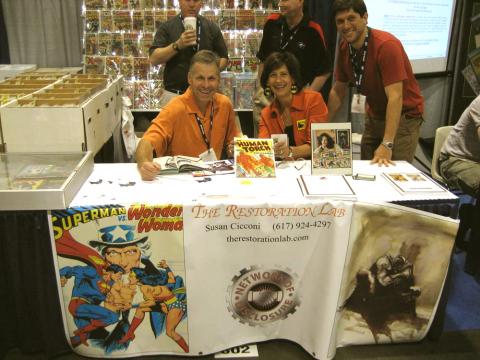 Check out the NOD table from my recent San Diego Comic-Con appearance. It was wonderful to see everyone again. I had not been back since 1992! YIKES! Many thanks to personal friend and business manager Ken DeTora for his constant support and enthusiasm. That's NOD member Brent Moeshlin joining in the photo.
Contact Me
Detective Comics #43, 1940
Category: Latest Work
Posted: March 25, 2009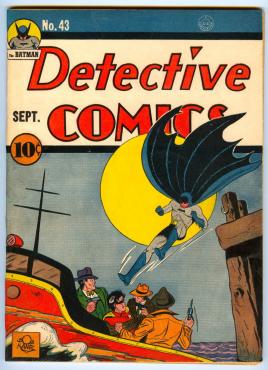 Another prime example of a candidate for restoration. Tape removal, washing, pressing, tear seals, spine rebuilding, color touch and Presto! Like new again. It's such a pleasure to renew the life of this classic 1940 Batman cover. A real sense of pride and achievement.
Contact Me
---